| The original article is here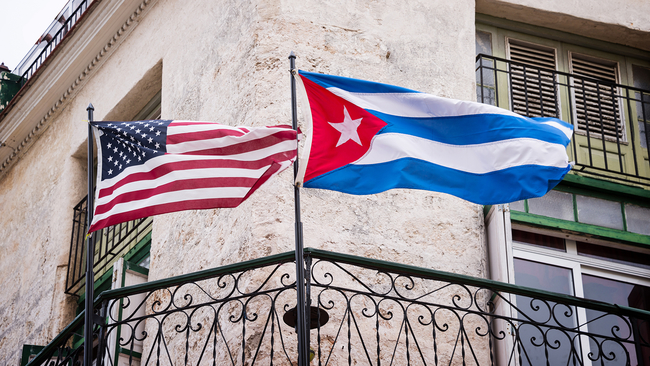 The Cuban Foreign Minister, Bruno Rodriguez, has welcomed a statement from Michelle Bachelet, the UN High Commissioner for Human Rights, demanding the suspension US sanctions against Cuba in light of the difficulties faced around the world due to the Covid-19 outbreak. The Minister of Foreign Affairs went on to say that the blockade and economic sanctions have had a cruel impact on the health sector and human rights.
Rodriguez stressed that, in their statement, the ex-president of Chile (2006-2010 and 2014-2018) joined the universal and urgent demand of the international community.
Bachelet states that the sanctions imposed by the United States, the European Union and other powers on other countries have a negative impact on public health due to the lack of medicines and equipment to fight the current coronavirus pandemic.
She said these measures 'should be attenuated or suspended' as they limit a nations ability to provide medical care and increase the risk.
A wide range of sanctions would hamper health efforts in Cuba, Venezuela, Iran, Zimbabwe and other nations that are currently under sanctions, Bachelet said.
In Cuba, the health sector is one of the most affected by the economic blockade imposed by the United States, a blockade that has remained in place for nearly 6 decades.
Between April 2018 and March 2019, the impact on the health sector amounted to $104,148,178 million USD, which is $6,123,498 million more than last year, according to Cuban authorities.